Golf in the Netherlands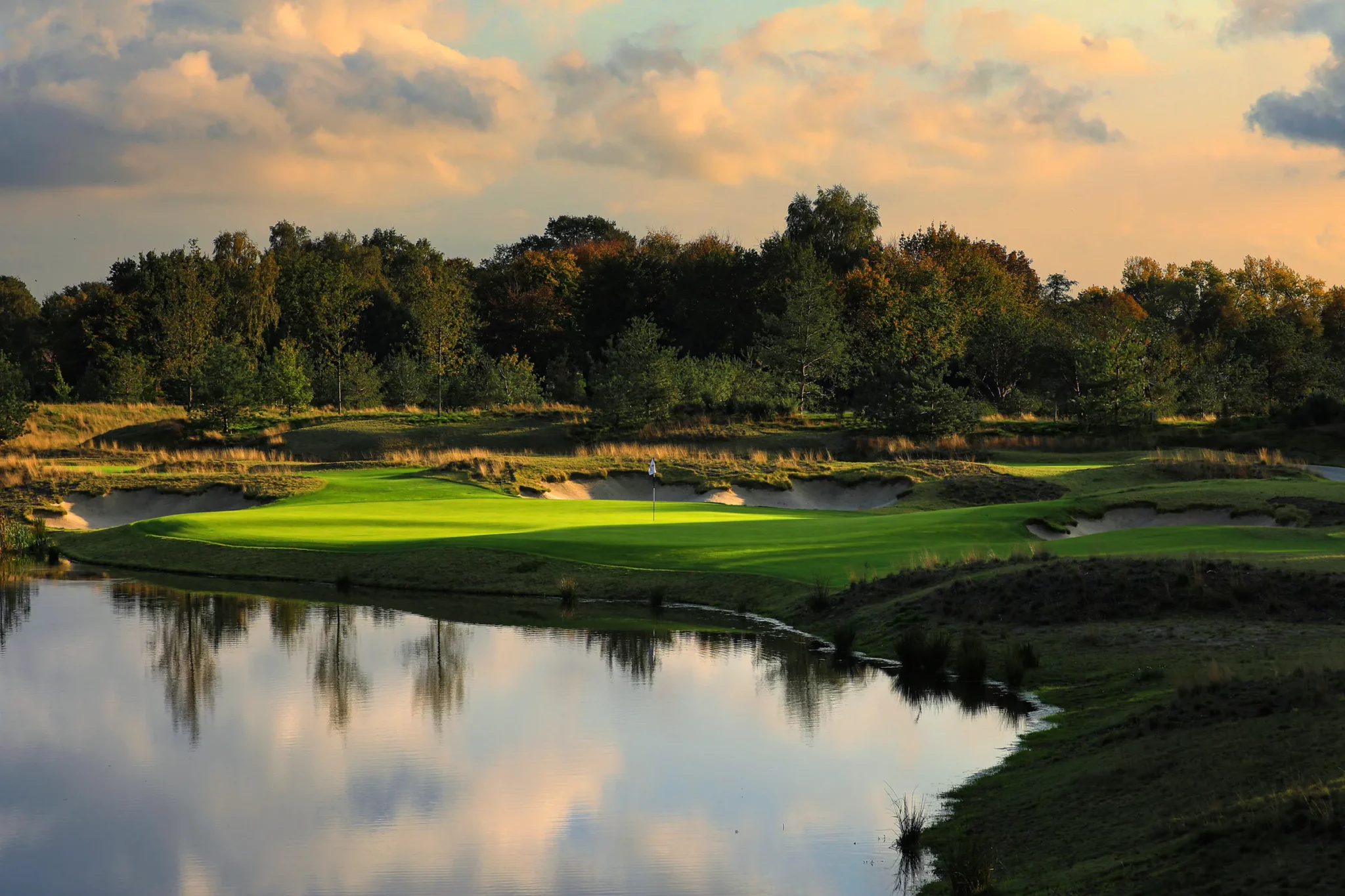 Home to around 250 courses with many accessible to visitors, golfers are spoilt for choice from the excellent links courses on the North Sea coast to great heathland layouts.
Although many golf courses in the Netherlands are member's clubs, it's usually easy to book a tee-time as even the most exclusive clubs are mostly welcoming to visitors.
The courses are usually well maintained and relatively inexpensive when compared to other popular golf destinations around Europe. Prices range from about €150-€200 at the top clubs to around €80 at more accessible courses.
Bernardus Golf
The Netherlands will host the Solheim Cup for the first time in 2026 at this venue. In the village of Cromvoirt close to Eindhoven, Bernardus opened in 2018 and has hosted the men's Dutch Open on the DP World Tour since 2021. The Championship Course was designed by Kyle Phillips, a heathland layout with steep-faced bunkers and water hazards. It has a futuristic clubhouse, an enormous practice facility and an eight-room lodge. Golfers can pay a reasonably priced day ticket to play at this prestigious course.
Bergvliet Villa's
If you want the perfect golf and spa getaway then look no further than Bergvliet Villa's. There's a holiday park here nestled in the beautiful Oosterhout forest near the Dutch city of Breda, an 18-hole golf course, several restaurants and the largest wellness complex in the south of the Netherlands. For accommodation, the villas are tucked away in a park-like setting on a 13th-century estate.
At the resort, Landgoed Bergvliet Golf Club is a par 71 parkland course featuring many slopes and dog-leg holes, each with its own unique character to surprise even the most avid golfer. Designers Gerard Jol and Michiel van der Vaart have perfectly integrated the course into the idyllic natural surroundings of Brabant province. There's also a fun 9-hole par 3 course.
Noordwijkse Golf Club
Located among the dunes of Noordwijk in the south, this layout near the North Sea shore has a links character with pine woods and great views. Noordwijkse is an outstanding challenge and the Dutch Open has been held here nine times. Completed in the early 70s by the English group of Cotton, Penninck & Laurie, we rate this as the Netherland's best golf course. Visitors are welcome on weekdays.
Koninklijke Haagsche Golf & Country Club
This stunning layout is about as close to a links course as you can ever find without stepping foot in the UK or Ireland. Located in The Hague, Koninklijke may well be the best links course in mainland Europe, meandering its way through undulating terrain along the North Sea coastline. It's a little more expensive for visitors at over €200.
Utrechtse Golfclub 'De Pan'
Legendary English architect Harry Colt was behind no fewer than ten Dutch courses, including this charming layout. This one is widely considered one of the best inland tests in the country. It is also one of the most picturesque. Set on densely wooded hills, Utrechtse takes in many distinctive features including heather-clad valleys, sandy hills, and secluded trees. It's easy to feel like you've been transported to a traditional English heathland-style course. For visitors it's under €200 to play in the summer and less than €100 in the winter.
Golf Waterland
One of the party capitals of Europe, Amsterdam also has a great golf course within 10 minutes of the city centre. With a 9-hole par-3 course, an 18-hole championship course and a driving range, Golf Waterland is just a few minutes from Amsterdam Central Station. Despite its urban location, this challenging course is set in a unique rural location between waterways and a nature reserves, and has affordable green fees.
Other great courses worthy of mentioning are The Dutch, Eindhovensche Golf, Hilversumsche Golf Club and Rosendaelsche Golf Club.
C/O All Square Golf